WHAT YOU NEED
The phone number or email address associated with your subscription.
Your account number, house number or zip code.
If you don't know your account number, find it on your invoice or click here to email customer service.
How to view your subscription account history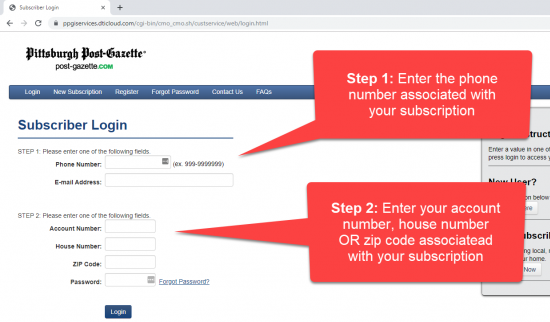 Step 2: Please see the steps outlined in the image below.
Once you enter the above information, your subscription details will appear in the next screen.
Step 3: You are able to view the credits posted to your account by going to "payments", then "account history" as seen below.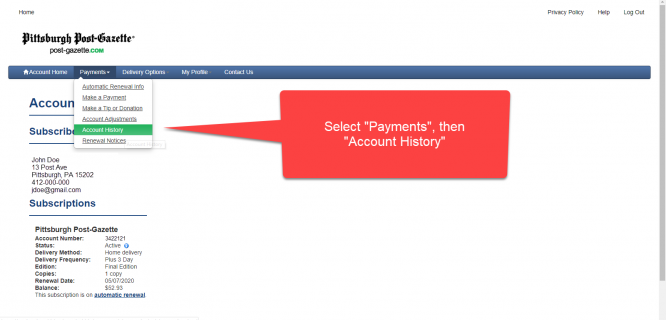 Your recent account activities, including credits and other transactions, will appear in the next screen.